Which cat drinks milk?
Can you solve this puzzle? If you look closely at the picture, you will definitely find out. You don't have to hurry. Every detail is important. Try to think hard.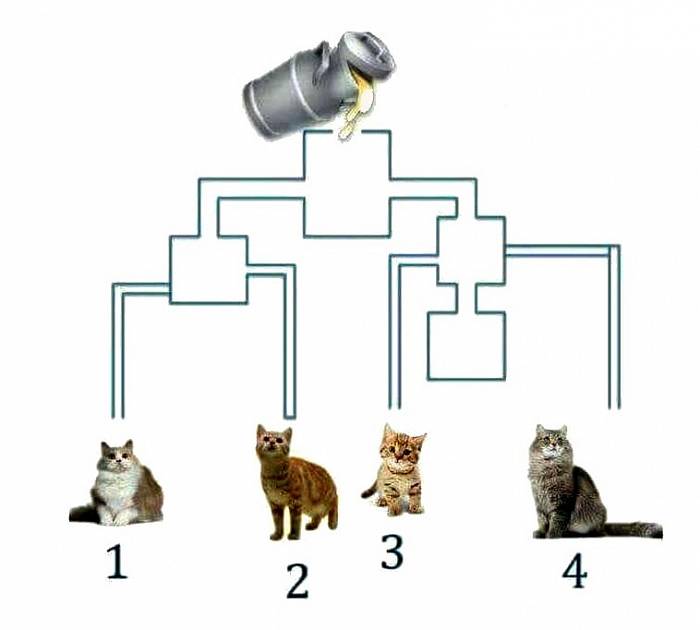 If you do not know the correct answer, look at the result. Take your time and then select the answer below the picture.
Your friends are just watching