In what order will the cars pass through the intersection and why?
But who will go first? And who then?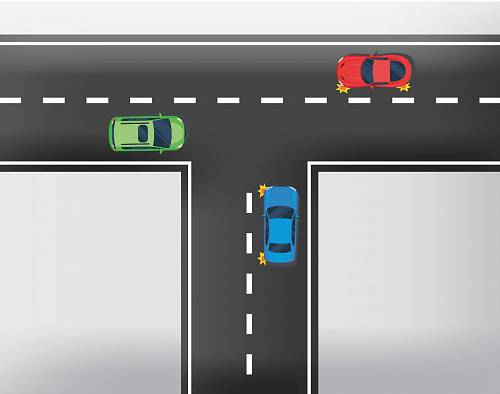 Your reply
Red, green, blue
Blue, green, red
Red, blue, green
Green, blue, red
Green, red, blue
Blue, red, green
How do you solve this traffic situation? If you know the traffic rules well, you will not have a problem. Every car has its meaning. Take a close look at the picture.
Your friends are just watching